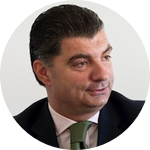 "Open Pricer streamlined our pricing processes, enabling sales forces to produce precise and fast quotations."
Olivier Establet, Managing Director at DPD Portugal (ex-Chronopost International)
Customer Benefits
Maintain a good level of profitability
Achieve maximum network capacity utilization
Time and efficiency gain in sales processes
Chronopost in Portugal chose to equip its sales force with Open Pricer Pricing Technology, providing sales forces and management with advanced contract quotation, negotiation and deal monitoring functionalities designed for the optimization of B2B contracts as well as state-of-the-art sales force automation and reporting capabilities.
In a market where there is an increasing pressure on prices, a top priority for Chronopost International was to maintain a good level of profitability by improving the accuracy of pricing decisions and achieving maximum network capacity utilization.
"We selected Open Pricer due to their adequacy to the needs of transport operators and the capability of their consultants to understand our business" said Ana Cristina Martins, Financial Controller.
About DPD Portugal (ex-Chronopost International)
DPD Portugal is part of DPDgroup, the second largest parcel delivery network in Europe, which is wholly owned by Group La Poste. It is one of the market leaders in its country and transports every year over 6,3 million parcels for different markets: Computer, Electric Equipment, Textile, Spare Parts, Electronics, Health Care, Home Appliances… The company has a network that is able to serve any point in Europe with shipments up to 30 kg.