The current acceleration of e-commerce is reflected in a 2 to 3-digit growth in parcel volumes and a significant change in business mix for carriers. The industry must invest in additional capacity to meet higher peaks in demand and improved levels of service expected by customers. To achieve these strategic objectives, growth must be profitable and the pricing model must be revisited. Fortunately, the current context creates a unique opportunity for parcel carriers to regain pricing power: reposition prices and change the rules of the game by moving from static to dynamic pricing.
The webinar will be based on case studies from different markets (Europe, America and Asia) for national and international services. The presentation will be followed by a roundtable discussion with experts from Aramex, Ciblex and DPD Germany around their industry perspective and experience.
Watch the replay here: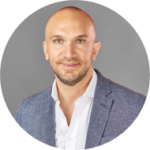 Mohammed Sleeq, Chief Digital Officer, Aramex

Mohammed Sleeq is the Chief Digital Officer (CDO) for Aramex. He has over 17 years of professional experience in the Logistics and Transportation industry.
As the company's CDO, he leads Aramex's transformation aspirations, and responsible for the execution of the company's business transformation strategy- the cornerstone of a wider strategy that will eventually lead to more efficient internal processes, upgraded customer service levels and a continuous competitive edge. As the pace of change accelerates in technology, customer expectations, and competitive landscape, he is responsible to drive fundamental organizational change through the use of digital technologies and business models to improve performance, enhance customer experience and optimize internal processes.
He holds a bachelor's degree in Accounting from the Applied Science University in Jordan.
Linkedin
About Aramex
Aramex (DFM: ARMX) is a leading global provider of comprehensive logistics and transportation solutions. Established in 1982 as an express operator, the company rapidly evolved into a global brand recognized for its customized services and innovative multi-product offering. The company was the first Arab-based organization to be traded on NASDAQ stock exchange (1997-2002), and today, Aramex is a publicly traded company on the Dubai Financial Market, employing more than 15,500 people in over 600 locations across more than 65 countries. It leads a strong alliance network providing global presence, and bringing together 40 independent express companies from around the world. The range of services offered by Aramex includes International and Domestic Express Delivery, Freight-Forwarding, Integrated Logistics Solutions & Supply Chain Management, Secure Records and Information Management Solutions, and e-Commerce Solutions including Shop and Ship. www.aramex.com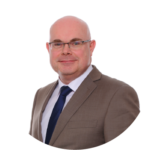 Christophe Cornilleau, CEO, Ciblex Express

With more than 25 years of experience in express international shipping & logistics, Christophe has held various positions in the commercial and operational areas, on behalf of companies such as integrators (with UPS for 21 years), as for companies with a full outsourced model (Chronopost / DPD Group for 3 years).
This expertise has enabled him to develop international business on behalf of clients in different industries. His experience began first in France, then in Europe and finally at the international level, in multimodal logistics operations, and in B2B / B2C sales models.
Linkedin
About Ciblex Express
Thanks to a very strong partnership with its clients and partners for over 40 years, Ciblex has developed a solid expertise in various industries such as health, optics, high tech, automotive, industrial spare parts or communication. Ciblex is present in France and in the Benelux and operates in Europe and internationally throughout a network of partners. www.ciblex.fr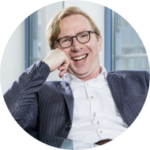 Andreas Thams, Director Revenue Management & Pricing, DPD Germany

Andreas is an experienced Senior Director with a demonstrated history of working in the aviation, travel & tourism industry. Since February, he works for DPD Germany in the newly created role Director Revenue Management & Pricing. During his career, he has demonstrated repeated success guiding sizable organizations in the implementation of strategies that drive the continuous improvement of revenue streams. Andreas has a proven ability to identify short and long-term marketplace goals that align with business and customer requirements and maximize margin opportunity.
Linkedin
About DPD Germany
DPD Germany is part of the international DPDgroup. The No. 1 on the European parcels market combines innovative technologies with a high level of local expertise. With pioneering solutions, energy-efficient systems, sustainable logistics concepts and consistent focus on the needs of all shippers and consignees, DPD offers a convenient, flexible and effective service for parcel shipping to and from private and business customers. www.dpd.com/de/en/
Daniel Rueda, CEO & Founder, Open Pricer

Daniel Rueda is founder and CEO of Open Pricer. Open Pricer provides a cloud-based pricing platform that empowers businesses to sell smarter and faster, thus improving their financial performance.
Daniel has a strong expertise in Pricing and Revenue Management, starting in 1987 as Revenue Management Project Director at Air France. He was responsible for the design and development of its first Revenue Management Software (RMS) and its integration with the Global Distribution Systems (AMADEUS, etc).
In 1991, he founded Optims, a leading provider of RMS for the Hospitality, now part of AmadeusGroup.
Daniel has helped domestic and international parcel networks to optimise their prices, including: DHL Express, FedEx, TNT Express, La Poste-Colissimo, Chronopost, DPD, Aramex, Estafeta.
He is a graduated Engineer from Ecole Centrale de Paris and holds an MBA in Economics and Finance from Institut d'Etudes Politiques.
Linkedin
About Open Pricer
Open Pricer provides a cloud-based pricing platform that empowers businesses to sell smarter and faster, thus improving their financial performance. This solution is based on an extensive experience gained from working for many years with global market leaders. It helps sales and pricing teams to improve revenue management strategy, build more accurate quotes, optimize price increase campaigns, effectively monitor contracts to retain customers and maximize their lifetime value.
Dao Nguyen, Head of Sales and Business development, Open Pricer
Dao Nguyen, Head of Sales and Business development, Open Pricer