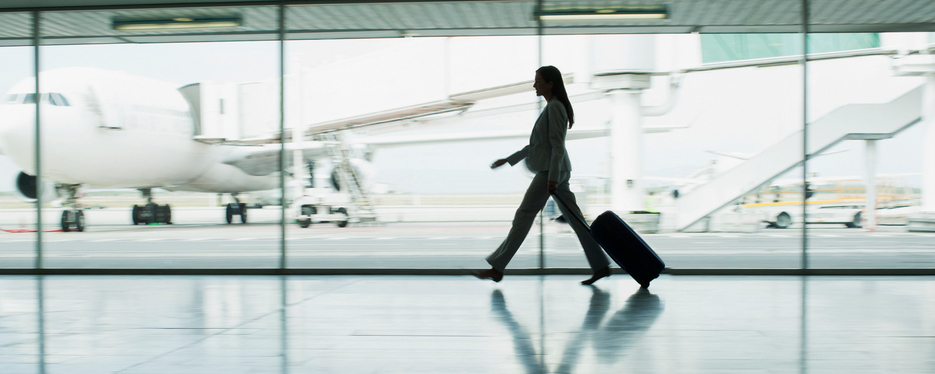 Corporate and Leisure contracts are profitable and growing segments for hotels, but prices are under pressure due to increasing number of offers, market transparency and customer price sensitivity.
Price analysis demonstrates that some contracts are not profitable (because they displace higher rate demand in peak occupancy periods) or benefit from a price much lower than contracts with similar characteristics (volume of room nights, stay & booking profile, service levels).
These analyses illustrate opportunities to improve the pricing of contracts with a typical effect of 2% additional EBIT for properties when market in growing or limiting EBIT erosion by the same amount in tough market conditions.
Moreover, for many contracts, prices are negotiated during RFP campaigns that may involve for each customer tens/hundreds of properties.
Current Pain Points for Revenue Manager & Sales Executives
Revenue Managers
During each RFP campaign Revenue Managers must gather information on each contract booking and stay profile, analyse displaced demand and make a decision on the rate grid to propose to customers in order to improve hotel profitability.
This process may take loads of time because all decision support data is not easily available.
Rate grids may be complex with price varying by room type, period, day of week and service levels (meal plan, room allocation, Last Room Availability) or dynamic prices indexed on public flexible rates or combination of both.
Revenue Managers do not have a tool to quickly evaluate the impact of changing all these factors on revenue and profitability.
At the end of the process Revenue Managers must load the rate grids in the Rate Management system. This process is often manual and, once again, may take a lot of time with risk of errors.
Sales Executives
Sales Executives manage the RFP process for a portfolio of customers. Each customer may have specific requirements in terms of destinations, type of property, volume of room nights, service levels and preferred type of rate grids.
They get information related to customer context and willingness to pay but have no tool to easily share this information with property Revenue Managers.
Sales Executives get pre-defined price ranges for existing contracts from Revenue Managers but must still request a new quote by email when pricing factors such as volume of room nights, service levels change or when the customer does not accept the pre-defined rate grids.
For new customers, they must systematically contact Revenue Managers for a quote.
These back and forth communications take a lot of time.
The CPT Solution
CPT is an easy to use tool that has been designed by Open Pricer to increase team efficiency and help make the most accurate and quick quotes for contracts.
CPT automatically gathers and prepares the decision support information and recommendations helping Revenue Managers to easily make the right pricing decision for every contract.
Historical booking and stay data pulled from the CRS and the PMS
Current rate grids (from the Rates Management system)
Updated customer information from the CRM including willingness to pay indicators (city caps, etc.) captured by Account Executives
CPT helps Revenue Managers to define a consistent pricing strategy with a step by step methodology
Calendar of seasons and events
Pricing models that may be based on fixed rates or dynamic rates indexed on public flexible rates
Price increase rules for current contracts
CPT then generates recommendations (price ranges) for every current contract with decision support insights available at a glance:
Unprofitable contracts identification
Fair price based on comparison with similar contracts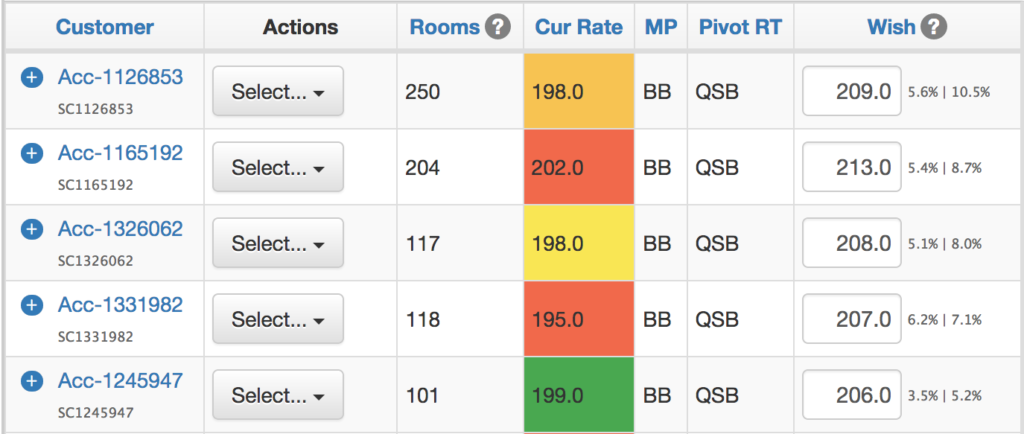 Revenue Managers can easily review and override CPT recommendations. Once validated, the different rate grids and price ranges by contract are saved and automatically uploaded to the Rates Management system thus saving Revenue Managers time while eradicating loading errors.
When negotiating a price for a given hotel with their customers, Sales Executives can access the Contract Dashboard that provides all useful KPI for the negotiation such as:
Effective discount and savings
Price comparison with peers
Stay profile on constrained/unconstrained days, cancellations and no-shows
Sales Executives get more autonomy with the CPT. They can retrieve the price strategy that has been predefined by Revenue Managers and find how price ranges vary depending on forecasted volume of room nights and service levels (meal plan, last room availability, etc.).
If the pre-defined price range are not sufficient to close the deal or when the customer requests a specific rate grid, Sales Executives can request an exception and Revenue Managers will be notified and able to review and validate the exception within second.
CPT enables to build a trustful relationship between Revenue Management and Sales, thus increasing team efficiency and pricing effectiveness.
Contact us if you are interested to know more about the Contract Pricing Tool.